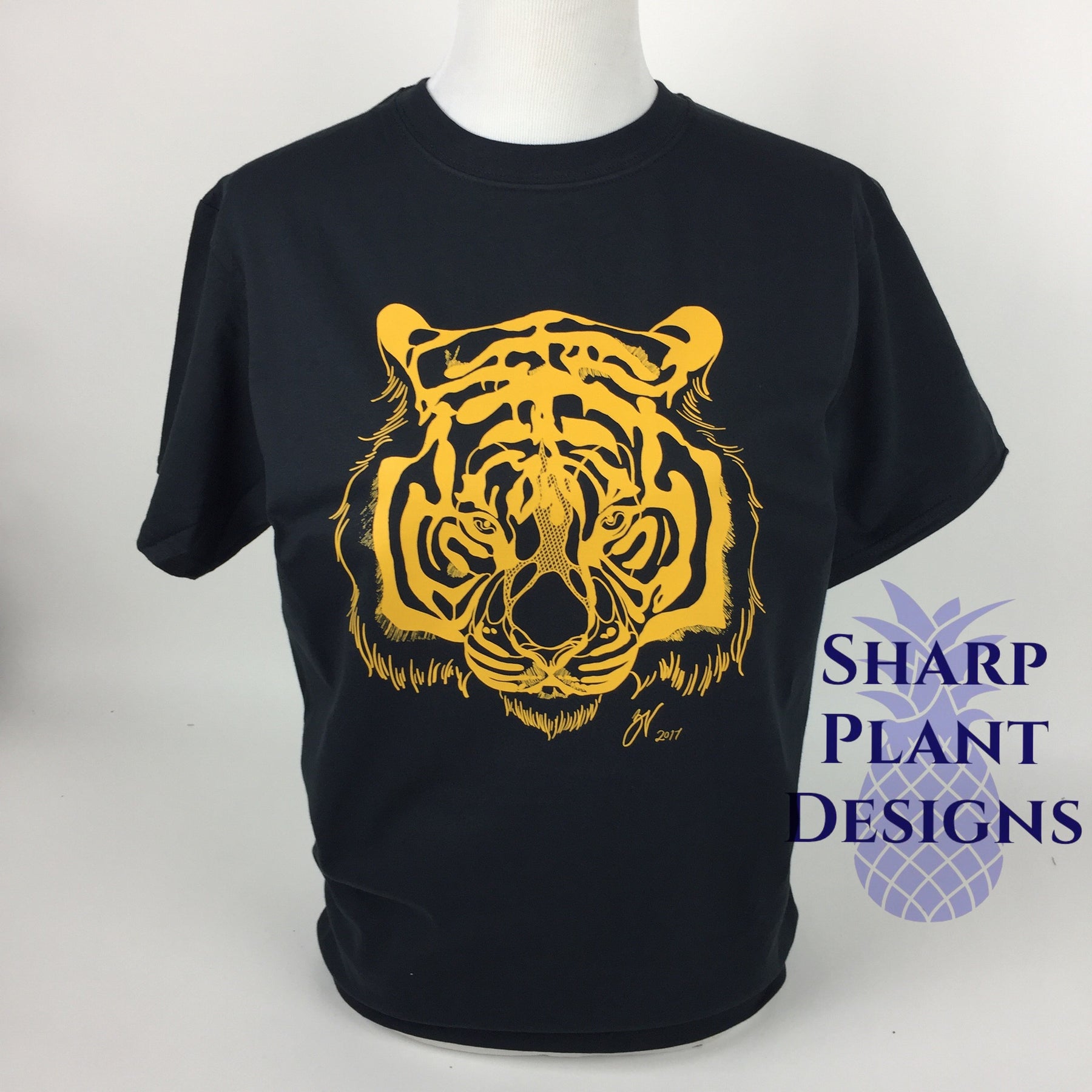 Learning New Skills
A few weeks ago I had the opportunity to work wtih the Step Team at Mark Twain Middle School. I was given the awesome task of taking a beautiful peice of artwork and translating it for a t-shirt. The drawing of the Tiger is detailed and shaded. There is so much attention to detail with this peice of art I wanted to make sure I did it justice. 
In order to print the tiger onto a t-shirt it had to be re-created in the digital environment. I I used several different techinigques to accomplish this. I used my iPad Pro with Apple Pencil to trace and re-draw the tiger. I use the iPad Pro with the Apple Pencil because it allow me to have a native drawing enviroment for creating digital drawings. 
On the iPad I used Auto Desk Graphic inorder to complete this task. Some of the features I used was brush shape, smoothing, and thickness. Another feature I have used many times is the export feature which allows me to export into several different file formats. This allows me to use the image in a different program. 
After I had completely traced and re-drawn the tiger I exported it to my computer to work in Affinity Designer. I really love using Affinity Designer, it's an easy program to use and has amazing features. 
One of the features I learned how to use was the fill tool. The nose in the original artwork is slightly shaded. I needed to be able to translate the shading into a monochromatic fill. The shirt ink is one color which means there are no options for shading.
I decided to fill in the space with pattern fill. In order to complete that task I created a crosshatch texture and used the fill tool to fill the shape with an image using the image fill tool.
I had never had to really use some of the more advance features of Affinity Designer, such as image fill before this project. After a tutorial and you tube video I knew exactly how to use the feature. I really appreciate that Affinity designer is very straight forward and easy to learn. 
After learning how to use the image fill feature, I used it on the "T" on the back of the shirt to fill it with a tiger print. 
This shirt project was challenging and fun to work on. I throughougly enjoyed learning a new set of skills in producing this item. I look forward to using this on future projects. 
I was very happy to hear from the Step Team Coach that the student artist loved how their art looked on the shirt.