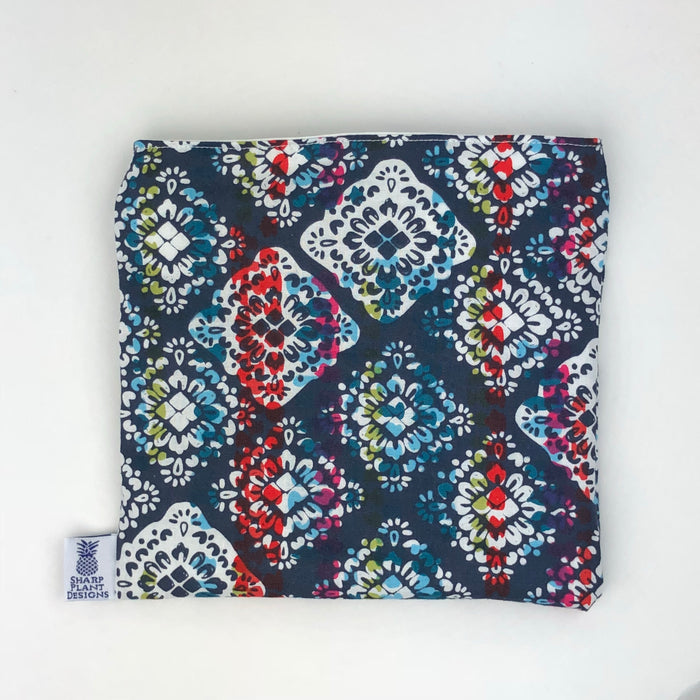 Blue Damask Reusable Snack Bag
Fun twist on a traditional damask pattern this navy blue and white damask pattern is layered with colorful stripes. 
Great for veggies, fruits, and all the other small snacks that no one likes stuck under the seats in their car.  In fact, this bag's storage capabilities are unlimited (except for things that are too big, because they won't fit).
Real Life Specifics:
7.5"x7.5"-Sandwich Size
Velcro Closure and Waterproof Lining